2023 Used Book Sale
2023 Garden Walk
2023 Memorial Day Parade
2022 Holiday Celebration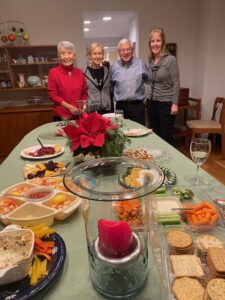 2022 Scholarship Winners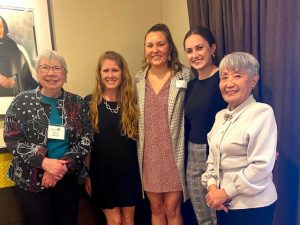 2021 Used Book Sale
Sandburg Middle School
July 8-11, 2021
DuPage PADS Meeting
October 9, 2019
September Supper
Livia Restaurant
September 11, 2019
 

60TH Anniversary – 2019 Used Book Sale
 July 25th-28th at Sandburg Middle School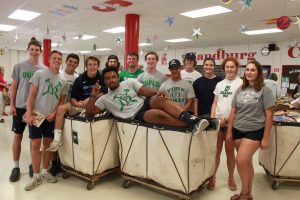 York High School football team and Key Club members helped with cleanup.
2019 USED BOOK SALE SORTING
July 18, 2019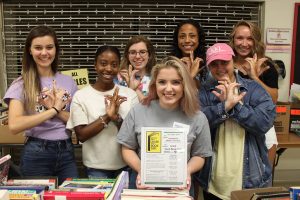 Elmhurst College Kappa Kappa Gamma members assist at a book sort
                                   ELMHURST GARDEN CLUB WALK
                                                                     July 14, 2019
101st ELMHURST MEMORIAL DAY PARADE 
                                     May 27, 2019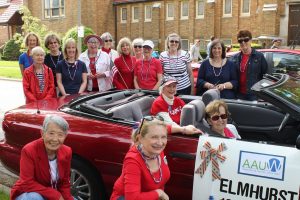 The AAUW Elmhurst Area Branch Memorial Day Parade participants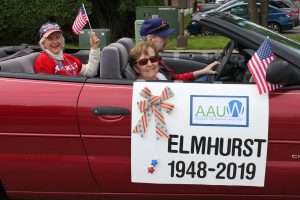 Ellen O'Hara (back seat) and Elaine Libovitz (front seat) ride in Mike O'Dwyer's patriotic red convertible!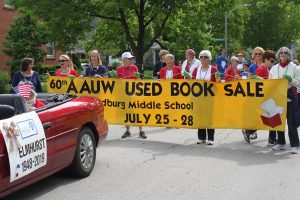 Maria Patt, Linda Fischer, Jennifer Jordan, Amy Allen, Tsue Ostermann, Moira Murray, Patricia Donahue, Tsue Ostermann, Sarah Caltvedt, Suzanne Stock ,Carol Rounds, Jacki Bogolia, and Betty Laliberte are lined up and ready for the parade to begin.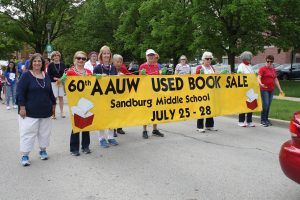 Maria Patt, Linda Fischer, Moira Murray, Patricia Donahue, Jennifer Jordan, Tsue Ostermann, Amy Allen, Carol Rounds, Judy Ekblad, Sarah Caltvedt, Betty Laliberte, and Jacki Bogolia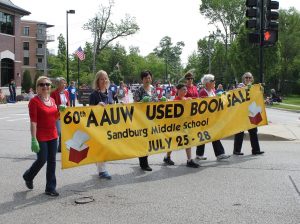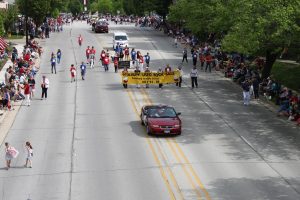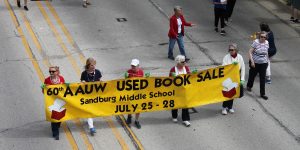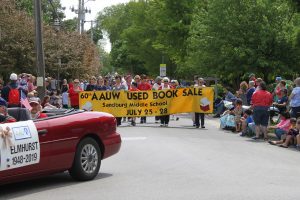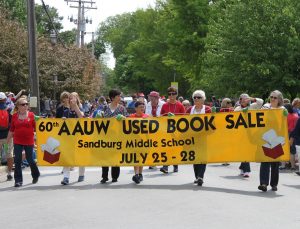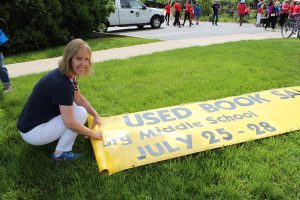 Jennifer Jordan rolls up the banner at the end of the parade route.
                                 SPRING LUNCHEON – May 4, 2019
                                 River Forest Country Club, Elmhurst