Branch Meeting
Wednesday, January 5, 7 pm
Book Discussion via Zoom

The Women's March: A Novel of the 1913 Woman Suffrage Procession by Jennifer Chiaverini
The Women's March is a historical novel of the woman's suffrage movement inspired by three courageous women: Maud Malone, Alice Paul, and Ida B. Welles-Barnett. These women advocated for a woman's right to vote through a federal constitutional amendment. This march took place during the inauguration of President Woodrow Wilson. Besides focusing on the suffragist movement, the book also deals with the conflict within the movement over whether or not African-American women should be granted the same rights. Not only is sexism addressed but so is racism. The struggles for equal rights and access to voting rights both remain in the forefront today. This program is sponsored by the Elmhurst Area AAUW Book Group.
This meeting will be held via Zoom. Watch your email for the link. We are able to have breakout sessions, which will make the discussion less cumbersome and more enjoyable. Questions to consider are in the January newsletter, which you should receive shortly. We hope you all join us.
Half the Sky
Tuesday, January 25, 7 pm
via Zoom
Information about the January meeting has yet to be determined.



Book Discussion
Thursday, January 27, 1 pm
Jefferson's Daughter, Three Sisters, White and Black, in a Young America by Catherine Kerrison
Discussion Leader: Jeanne Regan
Hostess: Jeanne Regan

Used Book Sale Was a Great Success!!!
Thank you to all of you who helped make this book sale a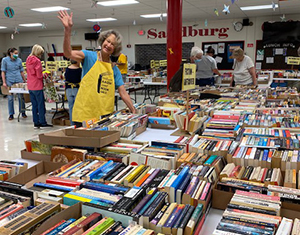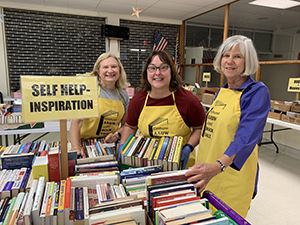 success. Without the fantastic location from Elmhurst School District 205, all of the many community members who donated books and more, our members who sorted everything and worked at the book sale, and the York High School football team members who cleaned up at the end of the sale,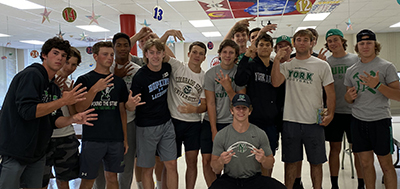 our branch could never do this. We are especially grateful to Carolyn Heiney and her book sale committee for all the work you did.

AAUW Elmhurst Area Branch Strategic Plan
Mission: To advance gender equity for women and girls through research, education, and advocacy
Vision: Equity for all
Values: Nonpartison, fact-based, integrity, inclusion, and intersectionality
Specific Areas of Focus: Education and training, economic security, leadership, governance, and sustainability
Work Smart Workshop: Training to successfully advocate for yourself and help close the pay gap for women everywhere