Upcoming Branch Activities
Branch Meeting
"Solving Climate Change—A Solution We Can All Like"
Wednesday, February 12

7:00 pm
Elmhurst Public Library
Climate Change has been called "NOT the BIGGEST challenge of OUR time, but the BIGGEST challenge of ALL time." The topic can be confusing to many. Often, there is uncertainty of what Climate Change is, what its effects are, and what can be done about it.
Our February speaker, Mike Zanillo, will share a simple, comprehensive climate solution that is rapidly growing in public, bi-partisan support; endorsed by 27 Nobel economics laureates; viewed by many as the most effective climate policy; will speed a transition to renewable energy; considered as being a fair and just policy; and provides for economic growth and jobs.
Zanillo is the Illinois State Coordinator for Citizens Climate Lobby (CCL). CCL is a non-partisan, advocacy organization focused on national policies to address climate change. Specifically, CCL promotes legislation to support climate change solutions. CCL is made up of over 130,000 volunteers in 530 chapters across the U.S. Locally, the organization has 15 chapters with 4,000 volunteers in Illinois. Its volunteers play a critical role in building political will to call on government to take meaningful action on climate change.
To learn more about this timely subject, you will not want to miss the February program. Bring friends and family to learn more about a topic that affects all of us.
Book Discussion Group
Thursday, January 23rd
1:00 pm
The Language of Flowers
by Vanessa Diffenbach

Hostess: Elaine Davison

Discussion Leader: Elaine Davison
Dare to Dream: Latina Conference
Saturday, January 25th
College of DuPage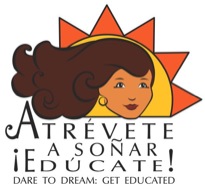 Local Candidate Forum
Sunday, January 26th
12 noon- 5:00 pm
Elmhurst City Hall
209 North York Street
Our AAUW branch will help the League of Women Voters introduce the candidates running for LOCAL offices.  This is a great opportunity to learn more about these candidates.
There will be a signup sheet at the January 8th branch meeting for those who would like to help.
Half the Sky Meeting
Tuesday, January 28th
7:30 pm
Perry Doubt's Home
The focus of this meeting is to try to understand what women in the northern triangle of Central America are facing. 
This includes Honduras, Nicaragua, and Guatemala.
Please bring recent articles and relevant websites.