Branch Meeting
The next Branch meeting will take place September 7, 2022.


Book Discussion
Thursday, June 2, 5 pm

Salad supper at Carol Rounds. Let Carol know if you are coming.
Old Man and the Sea by Ernest Hemingway
Discussion Leader: Darlene VanMeir
Hostess: Carol Rounds
Half the Sky
Saturday, June 4, 1 pm
The Kebab House [Turkish]
229 W. Grand Ave.  Bensenville, IL 60106, 630 422 1477
PLEASE REPLY BY May 31, 2022 IF YOU PLAN TO ATTEND. Betty needs to make a reservation. We will be given a bank of tables. Twelve to fifteen seats if we are willing to be "cozy."
This will be a social event. To develop ideas for next year's agenda, PLEASE REPLY NOW with ideas for readings / discussions /  activities for next year. 
Used Book Sale
August 4 – August 7, 2022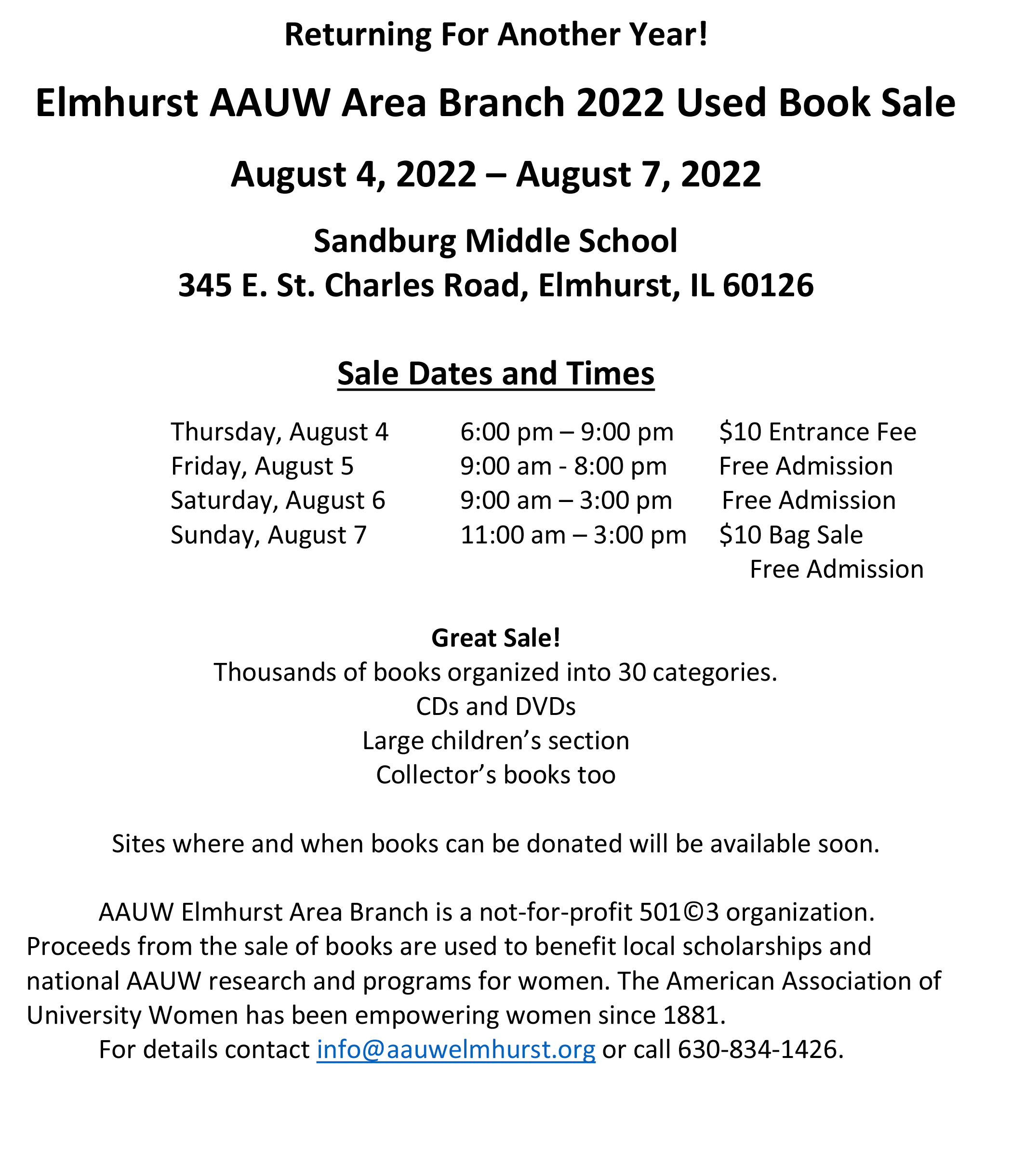 Book collection information will be posted soon. The best way to donate is to bring your books directly to Sandburg Middle School once sorting has begun.
2022 Scholarship Winners
The AAUW Funds Committee met in person on Thursday, April 21, and selected three winners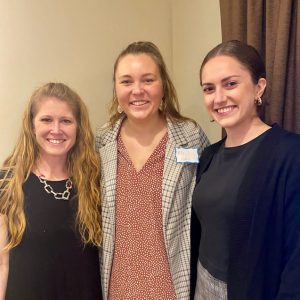 of the Returning Student Scholarships. They are
Kiley McLean of Elmhurst who is nearing the end of her PhD Program in Social Work at the University of Wisconsin,
Madison Navarro also of Elmhurst who is starting her program toward her Doctor of Physical Therapy at Duke University,
Michaela Rendon of Bensenville who is a first-year student in the Master's Degree of Counseling Psychology Program at the Chicago School of Professional Psychology.
We are very pleased to be assisting these outstanding women in their academic pursuits.

AAUW Elmhurst Area Branch Strategic Plan
Mission: To advance gender equity for women and girls through research, education, and advocacy
Vision: Equity for all
Values: Nonpartison, fact-based, integrity, inclusion, and intersectionality
Specific Areas of Focus: Education and training, economic security, leadership, governance, and sustainability
Work Smart Workshop: Training to successfully advocate for yourself and help close the pay gap for women everywhere