Branch Meeting
Wednesday, December 1, 7 pm
Annual Holiday Party
via Zoom
We had hoped to meet in person at the Willows, but that location is no longer an option due to COVID restrictions. Therefore, we will be meeting via Zoom. Although this year there is a twist.
Thanks to Tsue Ostermann our Zoom gathering will have Breakout Rooms. Instead of having one person talk at a time in a large group, small groups of four or five people can get together for conversation just as we would at an in-person party. We will bring everyone back to the large group after 15 minutes or so and reshuffle for another small group conversation of 15 minutes or so. It will be more like a real party where everyone engages in small group conversation.
Watch your email for the Zoom link to join the celebration.



Book Discussion
Thursday, December 2, 1 pm
A Woman of No Importance by Sonia Purnell
Discussion Leader: Carol Rounds
Hostess: Carol Rounds

Half the Sky

Tuesday, November 30, 7 pm


via Zoom
Our AAUW treasurer Jennifer Jordan belongs to 6,000 Moms. She has connected with Jillmarie Kawaoke who will share what her group has learned about assisting our Afghan Allies. Members will get an email with access directions for ZOOM.
We are working on several projects that you can help with.
ICDI needs Children's winter hats, scarves and mittens.  They have coats, and shoes.  Please pass the word about gathering some kids hats, scarves and mittens.  You can drop them off at Betty Laliberte's house.
ICDI SNACK BAGS FOR DECEMBER:  75 SNACK BAGS TO ASSEMBLE DECECEMBER 1
ICDI asked if we could create more snack bags for December.  If you would like to drop off some items to add, here is a list from which to work.  The families have not had rich foods and so candies and very sweet foods upset their stomachs. Peanut butter is not popular.  No home-made items. All items must be individually-packaged. Please keep to this suggested list
DRIED FRUITS / APPLESAUCE / FRUIT CUPS / PROTEIN BARS / FRUIT CEREAL BARS / NUTS / GRANOLA / CEREAL INDIVIDUAL BOXES
WE already have FRUIT JUICE BOXES – 100%  juice. And ZiPLOCK GALLON BAGS.
If you are interested in helping,  call Betty now  to declare what item you will get. We are looking for 75 items of each food type… so ask friends and together get the 75.  By our meeting on Tuesday Nov 30, we will report to the group what still needs to be obtained.  


Used Book Sale Was a Great Success!!!
Thank you to all of you who helped make this book sale a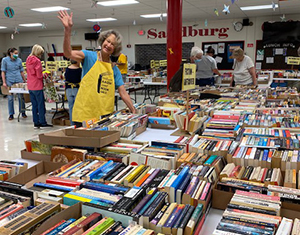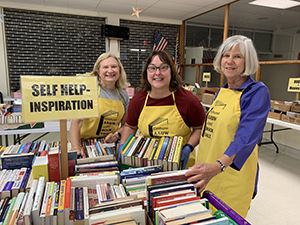 success. Without the fantastic location from Elmhurst School District 205, all of the many community members who donated books and more, our members who sorted everything and worked at the book sale, and the York High School football team members who cleaned up at the end of the sale,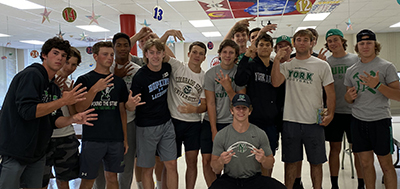 our branch could never do this. We are especially grateful to Carolyn Heiney and her book sale committee for all the work you did.

AAUW Elmhurst Area Branch Strategic Plan
Mission: To advance gender equity for women and girls through research, education, and advocacy
Vision: Equity for all
Values: Nonpartison, fact-based, integrity, inclusion, and intersectionality
Specific Areas of Focus: Education and training, economic security, leadership, governance, and sustainability
Work Smart Workshop: Training to successfully advocate for yourself and help close the pay gap for women everywhere